All 10 of our beers are brewed in house!
We have 4 resident brews (Golden Genesis, Cuyahoga Brown, Hop Tree IPA, and Bent Tree Brown) and the other 6 rotate periodically. Stay tuned HERE to see what beers we have on tap currently.
for beer lovers by beer lovers
5% ABV 16.3 IBUs
A well balanced and approachable Golden Ale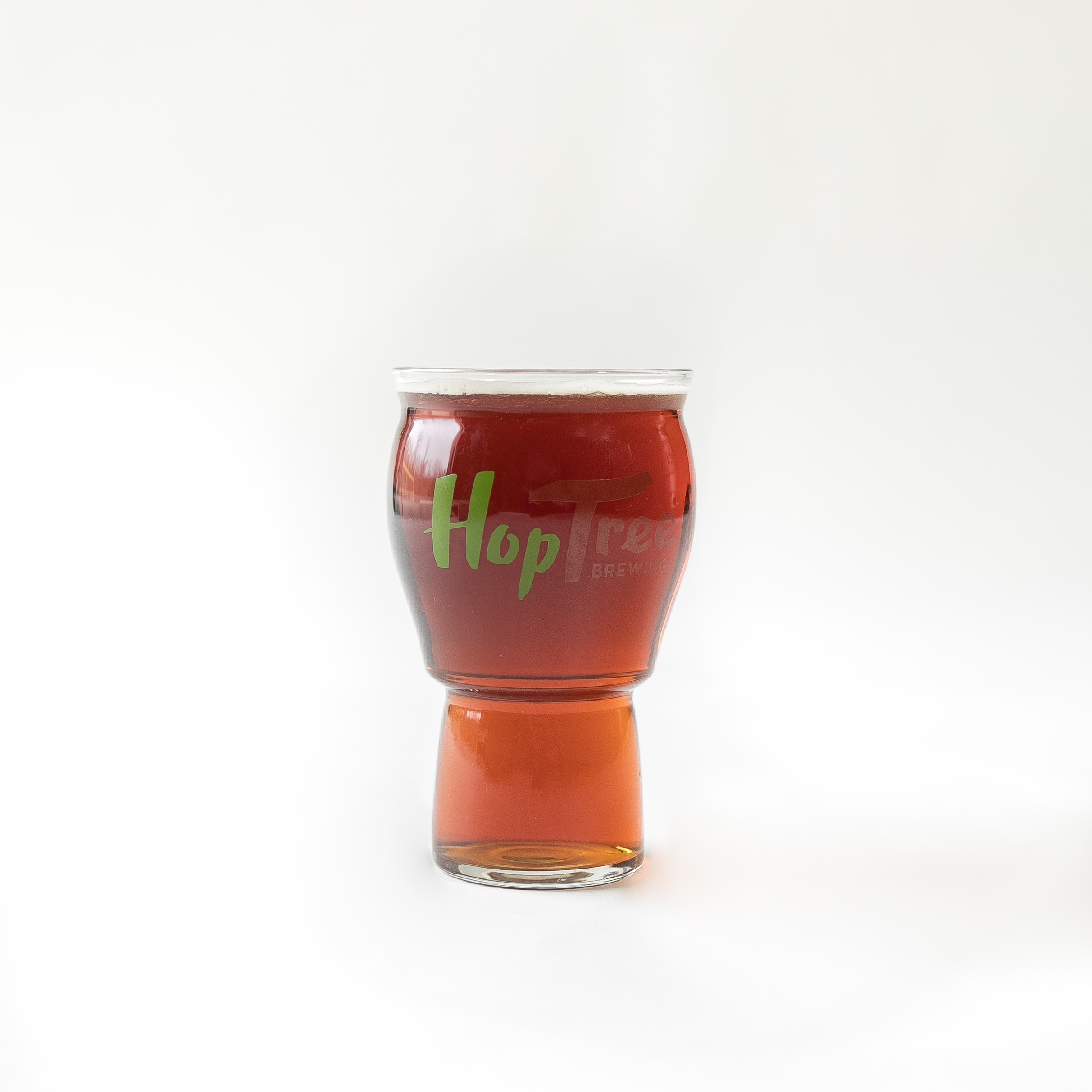 5.5% ABV 26 IBUs
A Brown Ale brewed with cherry wood smoked malt
6.6% ABV 55 IBUs
A hazy IPA bursting with floral, citrus, and tropical fruit hop character from our copious use of Mosaic Hops
4.5% ABV 16.7 IBUs
A Brown Ale brewed with 30lbs of Bent Tree Coffee Roasters coffee grounds
4.5% ABV 16 IBUs
An American wheat beer buzzing with 30 pounds of Clover honey
5.15% ABV 22 IBUs
This saison boasts a juicy citrus hop character balanced with a smooth body
5% ABV 12 IBUs
Say "hasta la vista, baby" to winter woes and warm your soul with this malty Mexican Amber Lager
A hoppy kettle sour packed with over 1lb of mosaic hops per barrel.
4.8% ABV 20 IBUs
A dark chocolatey, slightly roasty, caramel malt character with a touch of lactose sugar sweetness in this Milk Stout.
7% ABV 29 IBUs
Peat smoked malts give this Scotch Ale an assertive and complex smoke character that meets hints of caramel which creates a rich, malty ale.
We have wine & mead!!
In addition to our 10 delicious house-made beers we offer wine and mead options from local businesses!
We are excited to finally offer wine to all our wine lovers out there! We are happy to have wine from The Winery at Wolf Creek to serve you!
A fruity, sweet wine made from Wolf Creek Delaware grapes.
A dry white wine made from Seyval Blanc grapes which pairs well with chicken, seafood and summer fruits.
A medium bodied, dry red wine made from Marechal Froch grapes with intense berry aromas.
A full bodied, sweet red wine made from a blend of French hybrid grapes.
We are proud to carry mead from our friends at Feisty Mead — A local meadery based out of Northfield, Ohio.
Straw/light yellow color, citrus aroma, pleasant first tasting impression with a slight hint of sweetness and a smooth transition to a clean dry finish.
Sweet and fruity aroma without being cloying. It has traces of orange blossom, tangerines, and lemon.
This mead transforms in your mouth and hits all the right notes, sweet, spiced, and a clean finish with a hint of raisons, vanilla, and peppercorn, with the orange blossom honey carrying though.
zen orange blossom pyment
The flavor is a terrific blend of orange blossom honey wine with tannins and flavor of a good zin. It has a sweet/tart finish, with lingering zin and orange flavors.
Each week we offer different entree or appetizer and soup specials!
Week of Jul 24 - 28
Strawberry salad:
spring mix, strawberry slices, candied almond slivers, crumbled goat cheese, and bacon vinaigrette
Soup of the week:
Beef stew
Located in Hudson, Ohio, Hop Tree Brewing is a comfortable atmosphere to enjoy craft beer and great food!
Hop Tree Brewing opened in December 2017 and is located in Hudson, Ohio. Founders Cory Ross and Greg McClymont are friends that turned a garage home-brew hobby into a dream of owning and operating a brewpub where their passion for beer, food, and people could grow. It is a dream 15 years in the making, and they are proud to have you along for the journey.
Phone
330-342-0060
hoptreebrewing@yahoo.com
Location
1297 Hudson Gate Dr.
Hudson, Ohio 44236
Hours
M-Tu closed
W 4pm–10pm
Th 3:30pm–10pm
F-S 3:30pm–11pm
Su 1pm–8pm
Special Events
Looking for a place to host your next work event, bridal shower, or family reunion? At Hop Tree we love being the hosts of your event! We offer special pricing and menus for groups of 30 persons or more!
Appetizers ($10 per person)
Pretzel Bites with Beer Cheese
Pulled Pork Sliders
Hummus with Toasted Naan and Fresh Veggies
Seasonal Soup (+$2.50 per person)
Cheesecake with Caramel Sauce and Pecans (+$2.50 per person)
Panini Bar ($15 per person)
Assorted Paninis:
Cubano, Reuben, Chicken, Veggie,
Pasta Salad or Potato Salad
Seasonal Soup (+$2.50 per person)
Cheesecake with Caramel Sauce and Pecans (+$2.50 per person)
group Beer Discounts available!
Plates, napkins, cups, and utensils provided
Room Rental Fee starts at $2o0

Minimum party size of 30 people

20% gratuity will be added to final invoice
Contact Us
If you are interested in hosting your next event please fill out our contact form! We look forward to working with you!